IKEA's new smart LED system allows you to control multiple light sources with a single controller. Dim the lights or Switch color temperatures. Access the lights from your smartphone. And the competitive pricing and portfolio of IKEA products are attractive.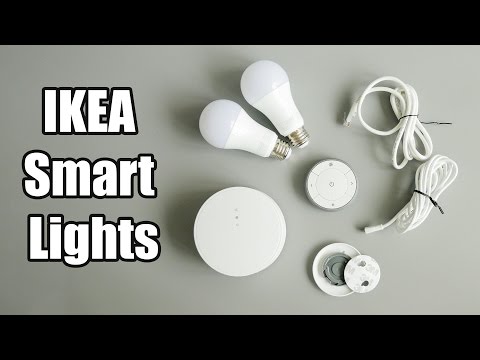 But the current lack of true automation and API support for 3rd party apps and no RGB colors options might keep some people away. Hi, I'm David, and this is the IKEA Tradfri Smart LED Kit So. This is the Tradfri Gateway Kit that currently goes for $80 US or $99 Canadian.
Included in the box, you get two standard E26 LED Light bulbs, a physical remote control, and a gateway to use their Tradfri Application on your phone. So while I'll only be looking at this specific kit in the video. IKEA also offers a variety of other light bulbs, panels, cabinet lights, and accessories. Still, many of them haven't rolled out to every region, so be sure to check your local IKEA store for availability.
Starting simple, you can get started with IKEA's smart lighting system with just a light bulb and remote controller. With the light bulb in place and powered on. And the remote control is powered by the included CR2032 button cell battery.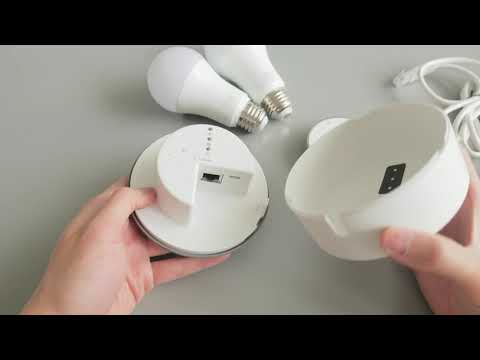 You can then sync a remote to a bulb by placing it nearby and holding the button on the back for 10 seconds until the bulb finishes flashing. You can then continue to sync other bulbs up to a maximum of 10 lights per remote through this method. And now, with just one remote, I have a large middle button to turn them all on and off. Ability to dim or brighten all the lights. And even change the color temperature from a warm to cool white light. Quick note since it's can be a little confusing, but there are two different light bulb kits for the Tradfri. The cheaper one only supports dimming, while the more expensive one here supports dimming and changing the white color temperature. Changing the white temperature for me is beneficial because I like having a cool white light that keeps me awake and alert, and during the evenings, I switch to a warmer light to relax before I go to bed.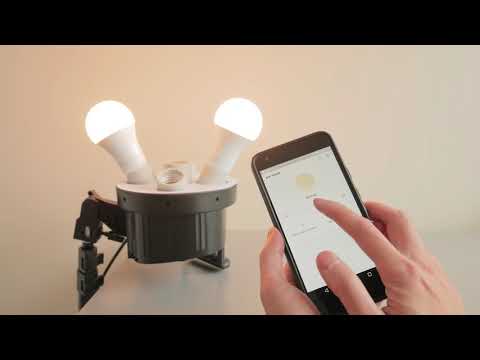 Another thing to note for the color temperature is that you can only switch between 2200, 2700, and 4000 Kelvins. There are no fine adjustments in between, and while 4000 Kelvins is a pretty cool white light. It is still warmer than a daylight lightbulb in the 5000+ kelvin range. Next, if you want to automate or manage your lights from your smartphone, You're going to need one of these Gateway devices. The Gateway connects to your network through a wired network cable and is powered by USB. After downloading the Tradfri app for your Android or iOS device and following the easy-to-follow instructions to sync all your devices, you can now start controlling you lights from your phone. Brighten or dim all your lights. Make adjustments to individual bulbs. Rearrange the groupings of lights and remotes for different rooms. Or even create moods to save specific presets and quickly switch between them throughout the day. You can also create some simple timers to turn on or off your lights throughout the day automatically. I like the Rise and Shine timer that gradually wakes me up by slowly brightening the light in the morning. The Away from Home timer is useful to turn the lights on for specific periods of time automatically. But the last timer called On or Off doesn't currently operate the way I think it should.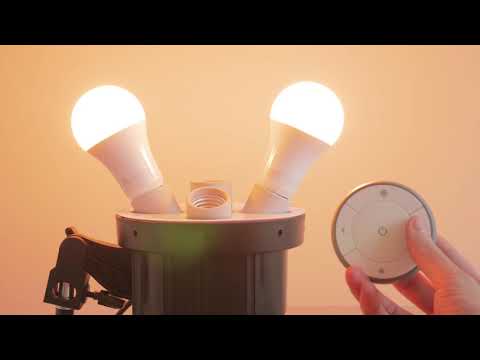 For the most part, it is basically the same thing as the Away from Home timer. This is unfortunate because, as is the app lacks any way to permanently turn on or off all the lights at a specific time. Another lacking feature is that you can't see specific the brightness, color temperature, or mood for these timers. The lights will instead just revert back to whatever setting they were last using. So that's a quick look at the IKEA Tradfri Smart LED Kit. A pretty simple Smart LED system that allows you to control multiple lights and modify brightness, white color temperature, and even create moods over the smartphone app. While the app currently isn't super robust for automating your lights, and also lack any APIs at the moment for 3rd party integration. It does support the basic smart features that I need, the pricing is pretty competitive, and the integration into future IKEA products is definitely intriguing.