I have one question for you guys. Obviously, I'm a maximalist, so I love having tons of pillows and rugs and accent chairs all over my living room.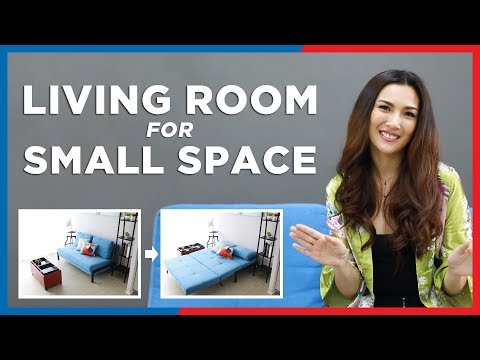 But in a small space, that is way too much stuff. It'll feel cluttered and claustrophobic.
So today, I'm going to try and figure out how I can bring my maximalist style into a small living room! In a space like this, the first thing we'd want to do is choose a color palette. Now, the dark color tends to absorb light, making a room look smaller. For an optimum effect, select soft tones of off-white, blue, and green, and always remember that brighter rooms look bigger and more inviting.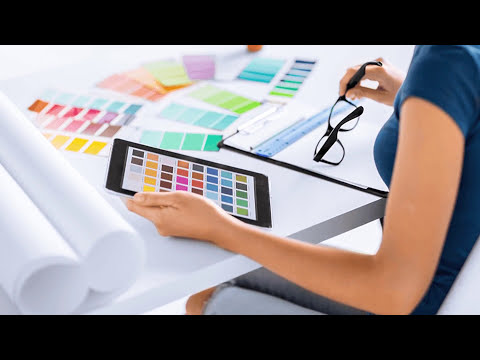 This wall color here is just perfect. Before bringing in the furniture, measure first the floor area, the wall height, other details like walls to door, floors to windows, and door width so you know that you can get the furniture inside the room. That's done, now let's start bringing in the furniture.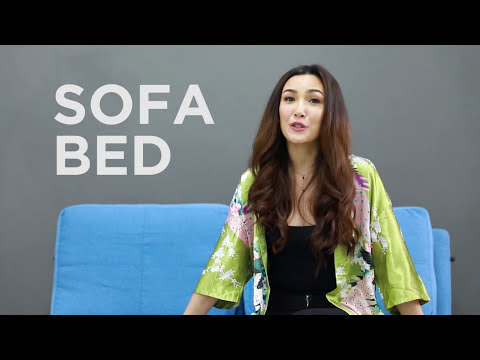 Let's start with the Sofa. For small rooms it's best to choose furniture that is multi-purpose so instead of choosing a regular sofa, I suggest that you go for a sofa bed. So when you have sudden sleepovers, you can turn the sofa into a bed. Then the coffee table should be proportional to the Sofa. You can go for modern pieces, so they have very clean lines and don't take up too much space. You can add even more seating like this ottoman which is great because it doubles as storage. Let's put a TV stand here, so shelves for your little knickknacks and personal pieces. Of course, my personal preference is mirrored. Mirrors make the room feel much larger and brighter because they reflect light. If you have a couple of mirrors around, you can open up space. Okay, there it is, everything you need to make the most out of a small space! We've got compact, dual-purpose furniture, mirror, and decors. With all of this, you can create a beautiful space it feels larger than it is.