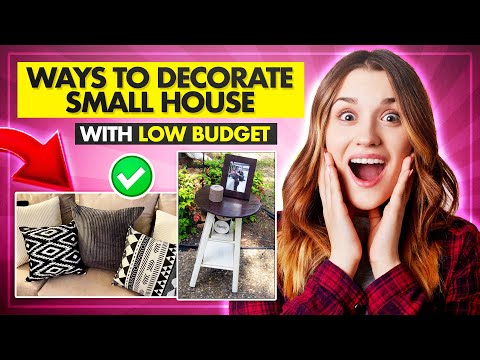 A smaller home isn't necessarily synonymous with cramped and uncomfortable. However, there are effective and inexpensive ways to make your home look and feel bigger without necessarily spending a fortune. Welcome to Jansen's DIY. Here are 18 Tips for Decorating a Small Home with a Low Budget.
1. A room with neutral colors may look uninviting, especially in a smaller space.
To bring your room to life, you can add colorful accents, like cushions with tribal prints or patterns, a vintage coffee table, or an area rug with an interesting print. You don't have to splurge on that pricey console table or pendant light at the mall when you can find lots of cheap but stylish furnishings at yard sales and dollar stores. You'll spend less and still make your home look lovely and cheerful.
2. Got an outdated sofa that still has its upholstery intact? No problem. All you need to do is DIY a slipcover or buy a cheap one online.
Coffee table with chipped paint doesn't look very nice? Nope, you don't need to get rid of it just yet. You can give it a new lease on life by repainting it or staining it again. All you need to do is send the whole table down and then generously and thoroughly apply a new coat of paint or stain.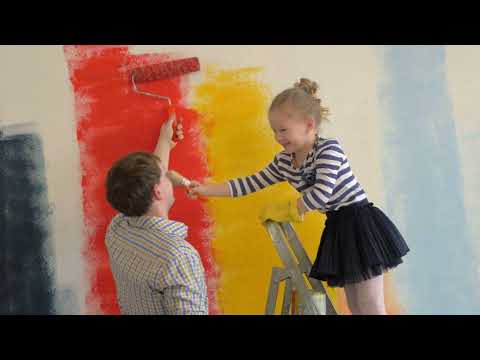 3. Sometimes, the only thing that you need to do to make a room look newly decorated and more inviting is to change things around. Dramatically change the look and feel of your living room or bedroom just by rearranging the furniture. For example, please create a new focal point and improve flow by moving a large sofa against a wall, so it doesn't block traffic through the room. By doing this, you'll make your living room look more spacious without having to tear down a wall.
4. Give old and broken pieces of furniture a second chance at life by repurposing them. A bookcase can be made out of old dresser drawers, for example. All you need to do is to take the drawers out of the old dresser, paint them and then mount them on the wall to hold your book collection. Another genius way to repurpose an old dresser is to turn it into a vanity sink – but make sure the dresser is of the correct size and very sturdy. You'll need to drill a hole large enough to be able to install a drop-in sink inside it, so check out the step-by-step guide on HGTV.
5. Transform a room without spending a lot by hand-painting your wallpaper. You don't need to be an expert to create artsy wallpaper since all you need are paint and a sponge brush to create cute patterns on your wall. You can also choose to paint just one wall as an accent wall in your child's bedroom or your home office.
6. Most people paint their ceilings white to make them look higher, but you can also give any room the illusion of height by extending the wall color up onto the ceiling. Crown moldings can also be painted with the same color as the wall for the same purpose. Another option is to add a narrow stripe of the same wall color all the way around the ceiling's edge to make it look farther away.
7. If your dining area is in serious need of some sprucing up, you can easily and inexpensively do so by adding colorful accents. A statement rug adds some much-needed oomph to the room, and for some glam, you can use a pretty light fixture with metallic gold accents. You can also add mismatched furniture and foliage for a beautiful, unexpected touch.
8. Make your kitchen look more spacious by painting the entire area white, and use open shelves to avoid the cramped look of traditional cabinets. You can do away with cabinets under the sink and replace them with curtains with fun patterns. This adds your style to the room while still retaining the cabinets' functionality.
9. A tiny bedroom can look bigger and more enticing when you use simple white bedding as a neutral backdrop. Use a headboard and bedding accessories with a bold color or pattern to add interest to a boring room, and choose accessories with coordinating patterns to achieve a cohesive look. You can also DIY a headboard by hanging a patterned rug on the wall and tying the ends to curtain rod brackets.
10. If you have a porch, make the most of it by making sure it's as cozy as your indoor living area. Please give it a touch of personal style by adding furnishings that reflect your personality. For a posh porch, use rattan furniture with chic cushions and a small white wooden side table. Add a flower pot or plant on the table, a few potted plants on the sides, and install some curtains for privacy.
11. If you have an old wooden stepladder that you're ready to get rid of, give it a second chance by repurposing it into a décor piece. Sand it thoroughly to smooth it out and get it ready for a new splash of paint. After painting the ladder, you can place it in your living room as storage space or use it as a bookshelf in your bedroom.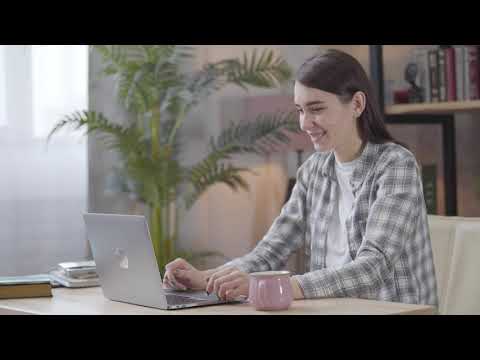 12. Got a lot of old china that you never use? These plates are probably collecting dust in your cabinets and taking up a lot of space. Free up storage space and create some dainty wall décor by hand-painting those plates in any way you'd like. Hang them in a cluster on an empty wall for some instant pizzazz.
13. Want a no-brainer way to update your living room or porch? Replace old throw pillow covers with new ones. You can sew new covers yourself using fabrics with pretty patterns and colors, or you can even cut up old quilts and sew them into covers for a shabby chic look.
14. Candles are an affordable way to elevate the look of any space and improve the ambiance. Add some style to your home with vintage candle holders that you can buy at thrift shops or yard sales. Alternatively, you can make your candle holders from repurposed jars, clay, shot glasses, wine bottles, wood or twigs, pine cones, and even flat rocks.
15. If an old chair no longer fits with the rest of your home décor, you can give it a new purpose by making it into an end table. Repaint the chair to match the color scheme of the room. You can also sand it thoroughly and stain it to give it a rugged look if you're going for the rustic style.
16. Mounting mirrors on opposite sides of the room will easily create the illusion of a much bigger space. Mirrors that face each other add depth to the room and open the space by allowing more light and dimension.
17. Condominium units are usually small, leaving homeowners little space to make their homes as functional as possible. But you can make a small dining area serve as your home office space. By doubling up the function of a single space, you'll save precious square footage while elevating your home's functionality.
18. There are lots of ways to add storage to your small space. For one, a coffee table can double as storage space for remote controls or magazines. You can also repurpose an old bench and add a few shelves to it to store your tools or your kid's toys. If your bedframe allows it, you can add drawers underneath the bed to keep extra bedding, winter clothes, or anything else you want to store. If there's space above your kitchen cabinets, you can place wire baskets on top of them to store wine bottles or kitchen essentials.
Image by Elle Stallings from Pixabay